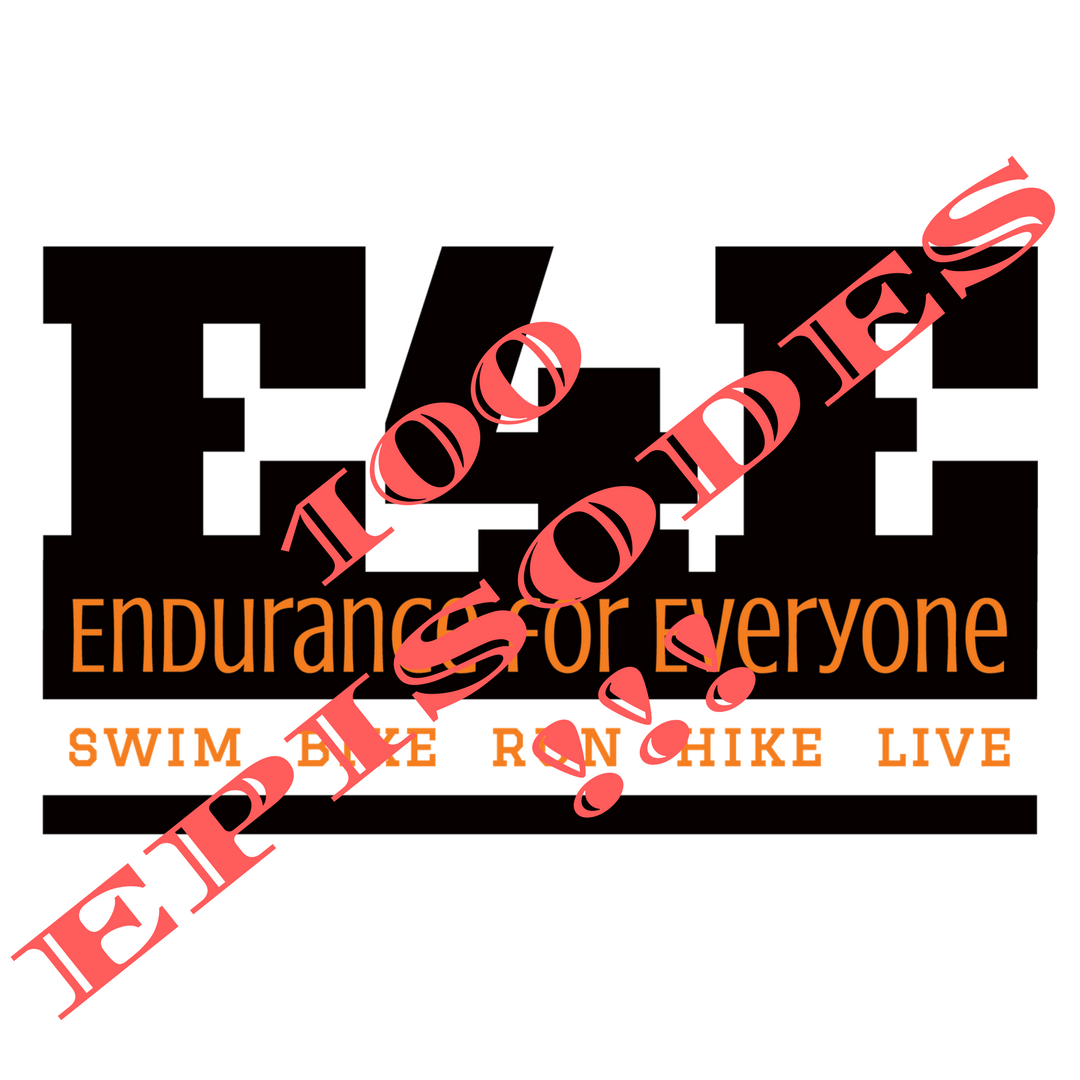 When a milestone like 100 episodes is reached you have to do something different to mark the occasion. Even though this is a free podcast, we here at teamE4E take this very seriously and recognize the work of the people who help us behind the scenes (Brent Larimer, Roxanne Babbott, Megan Medina, etc.) as well as those that have been in the front lines as the show has evolved from IM YEAR ONE to BACK OF PACK ENDURANCE, to FAT SLOW TRIATHLETE, and finally to the podcast as it is now.
To mark this milestone episode we decided to have Rob interview some of the people who have contributed to the actual show in the past.
The first guest is Andrew Weaver who was the co-host of both IM YEAR ONE and BACK OF PACK ENDURANCE. Andrew was the guiding force behind those shows and without him, John would still be just writing a blog. So you can blame him for having John in your ear every week.
The second guest was John's initial thought for a co-host after Andrew left the show and it changed to FAT SLOW TRIATHLETE. Meaghan Nana Sinkam has been a listener since the beginning and has been on the show many times in all of its incarnations. She can always be counted on to ask the hard questions and to hold the mirror up to you and make you answer the things you may not want to answer.
The third, and most recent, is Mr. Randy Messman, the co-host for the first 80 or so episodes. Randy is an Ironman Certifed Coach and brought great insight and technical expertise to the show. John and Randy shared a similar background, both being veterans of the US NAVY, and both brought to the show honesty and transparency that continues today.
Finally, Meghan Collins Fanning has also been on the show many times and could be doing her own show if she wanted to do so. She was John's coach for almost 4 years, his guiding force when he moved from triathlon's to trail running, the bug in his ear when he doubted his own abilities, and the cheerleader when he wanted to attempt harder things. 
The first 100 has been a pleasure and an honor. There are big things in the works for the next year or so as Endurance for Everyone and teamE4E try to take some next steps. Thanks for being here to this point, and we hope you stick around for the ride.